Prepare for the Fitbit App Gallery with Developer Preview 3 + Compete in the #Made4Fitbit App Challenge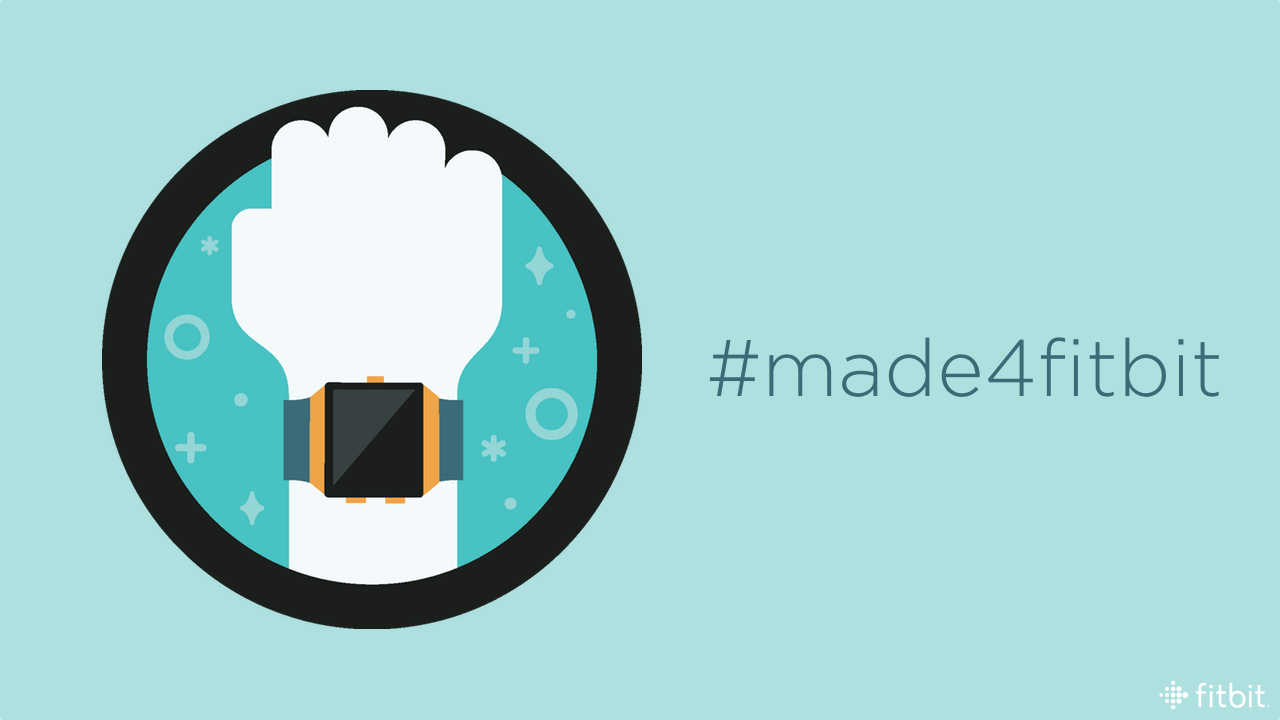 It's been so exciting to see what you, the Fitbit Developer community, have created since we launched the Fitbit SDK Developer Preview just 43 days ago. From delightful clock faces to handy apps, we look forward to Fitbit Ionic users enjoying the holidays with what you've created for the App Gallery.
Until then, dive into a big SDK update, enjoy new features, and enter your awesome apps in our first developer competition to win sweet prizes.
Fitbit OS Developer Preview 3: What's New
This Fitbit OS Developer Preview update is our last SDK revision before publicly releasing the first major Fitbit OS update to all Ionic users later this year. To ensure your apps and clock faces work properly after upgrading to the developer firmware released today, please carefully review the full release notes for this update.
New APIs and features. Fitbit OS Developer Preview 3 introduces a bunch of new APIs and added functionality, giving developers more to play with on the platform. The new Power API lets your app display battery levels and charging status, while the Display API gets a brightnessOverride parameter for more flexibility. To help you build beautiful and full-featured apps in very little time, we've also exposed more components like various tile list layouts and button patterns.
Permissions: Kind of a big deal. Earlier versions of the Fitbit SDK gave you the option to configure permissions in the package.json file within Fitbit Studio, but it wasn't a required step to get apps and clock faces to work. As of this update to the Developer Preview, permissions have been implemented. Developers must now request the appropriate permission before utilizing an API. If an app or clock face fails to request the necessary permission(s), the API will generate an error message, and not return the requested data.
If you have not yet signed up to be a Fitbit Developer, follow these steps first:
Log in to your Fitbit account or create a new one for free.

Register on Fitbit Studio as a developer and agree to the Terms of Service.

Do a happy dance---you're in! You'll be directed to Fitbit Studio once registration is complete.
If you already have Fitbit Studio access, follow these steps to update your Ionic smartwatch with the Developer Preview 3 firmware:
Make sure you're using the latest version of the Fitbit App for iOS, Android, or Windows Phone; that Ionic is paired to your device via Bluetooth; and that your device is connected to a WiFi network.

Open the Fitbit App to receive an alert about a new firmware update available for your Ionic.

Tap the pink download icon to begin the Ionic firmware update.

After the update completes, select your Ionic from the Fitbit App menu to confirm the device is on Version 27.30.5.8.
Are You Ready for the Fitbit App Gallery?
The day to submit your apps and clock faces to the Fitbit App Gallery will be here before you know it! To help your submissions move efficiently through the approval process, follow these pro tips (with love from the team in charge of app approvals 😉 ):
ALL Submissions (Apps and Clock Faces)
Test your app with the latest version of the Fitbit OS developer firmware.

Review and adhere to the Fitbit App Gallery Guidelines.

Review and adhere to the Distribution Agreement.

Prepare screenshots of your app or clock face design---at least 3--5 for apps and 1 for clock faces. Hint: don't waste time taking on-wrist pictures---Developer Preview 3 supports capturing on-device screenshots and will be deployed in Fitbit Studio by Monday, 13 November.

Draft description text for your App Gallery listing. Let users know what your app does and why it's amazeballs in 1,000 characters or less.

Think globally! Fitbit is available in many countries around the world. Consider localizing the languages in your app---or at least try doing so for the description. Recommended languages to include: English, French, German, Italian, Spanish, Chinese (Simplified and Traditional), Japanese, and Korean.
Fitbit OS Apps
Prepare an app icon for your App Gallery listing (PNG image, 160 x 160 pixels).
Join Us in SF for Our First App-y Hour
If you're in the San Francisco Bay Area (or know someone who is) tomorrow, 9 November, we'd love to meet you in person at our first Fitbit Developer App-y Hour.
Enjoy your fill of food and drinks on us, get hands-on hacking time with Ionic smartwatches, meet the Fitbit Dev Team, learn more about the Fitbit OS platform, and enter to win your own Ionic and other Fitbit prizes.
Ready to Rumble: It's the #Made4Fitbit App Challenge!
With the growing Fitbit Developer community already cranking out such great work in the early days of the SDK, it's time to get your competitive juices flowing with the first #Made4Fitbit App Challenge. Is your app idea ready to rumble?
Winning Fitbit OS-compatible apps will have the chance to be recognized in three categories:
Sports + Fitness
Health + Wellness
Transportation + Local
Apps will be scored on the following criteria by Team Fitbit and an independent panel of judges from the tech community:
Innovative use of Fitbit SDK
Functionality
Relevance to App Category
Look and feel
The App Challenge will recognize three finalists in each app category with First, Second, and Third Place prizes. In addition to category champions, we will also crown one App Grand Champ---the app with the highest overall score among the entire pool of entries.
What's at Stake? Prizes and Glory 🏆
All contestants who submit an eligible Fitbit OS app will receive a #Made4Fitbit t-shirt. Eligible apps must be successfully approved and listed in the Fitbit App Gallery.
In addition to winners being featured in the Fitbit App Gallery, more than $15,000 in prizes will be up for grabs during the #Made4Fitbit App Challenge.
Timeline + Next Steps
For now, interested developers should start working on their app ideas, keeping the important challenge deadlines below in mind:
8 Nov 2017: #Made4Fitbit App Challenge Announced
20 Nov 2017: #Made4Fitbit App Challenge open for submissions
6 Dec 2017: Sport + Fitness app submission deadline
8 Dec 2017: Sport + Fitness app winners announced
13 Dec 2017: Health + Wellness app submission deadline
15 Dec 2017: Health + Wellness app winners announced
20 Dec 2017: Transportation + Local app submission deadline
22 Dec 2017: Transportation + Local and App Grand Champ announced
The #Made4Fitbit App Challenge is currently open to US residents aged 18 and up, and will accept submissions of Fitbit OS apps only. A Fitbit Ionic smartwatch is currently required to create a Fitbit OS app using the Fitbit SDK.
Fitbit OS clock faces are not eligible entries for this competition, but we hope to host clock face challenges and international developer challenges in the near future!
Until Next Time
Thanks for bearing with our big news update! Follow @fitbitdev on Twitter, join our Fitbit Community Forum, or get news straight to your inbox by signing up below. Curious to see the amazing work Fitbit Developers have done so far? Keep tabs on the #Made4Fitbit Twitter hashtag.