Feast on Fitbit OS Developer Preview 4 🦃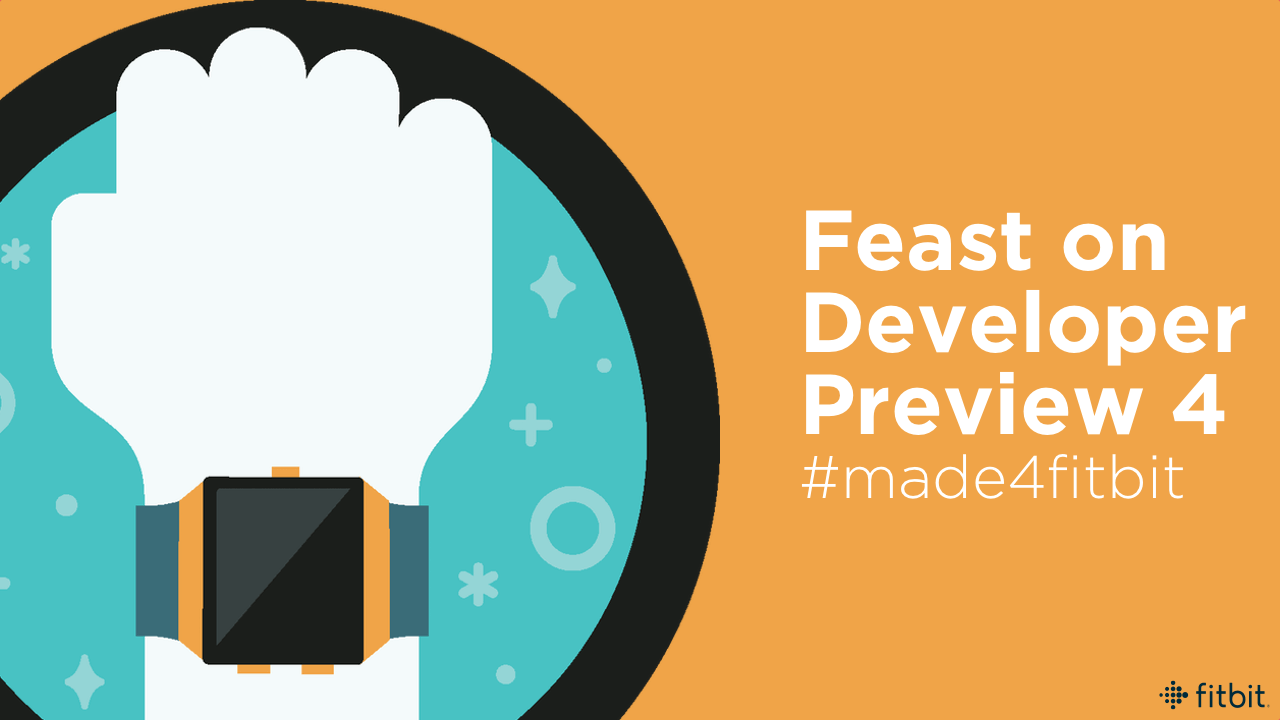 As the U.S. contingent of Team Fitbit pauses to enjoy the Thanksgiving holiday, we'd like to thank you, our amazing developers, for helping make Fitbit OS better and better every day.
We wish you the best, and---before recharging our own batteries---have a fresh update to the Fitbit OS Developer Preview for you to enjoy. Developer Preview 4 fixes a ton of bugs you helped us find in Developer Preview 3 (keep those reports coming!), and will make your experience more stable and smooth as you build and test your Fitbit Studio apps and clock faces on the Ionic smartwatch.
Today's update has more than 30 fixes and improvements, so be sure to update those watches!
Visit the full release notes for more details »
Updating to Fitbit OS Developer Preview 4
Winter is coming! Remember that all Fitbit Ionic users will be receiving a Fitbit OS update to their Ionic smartwatches soon, granting them access to your approved creations in the Fitbit App Gallery.
If you have not yet signed up to be a Fitbit Developer, follow these steps first:
Log in to your Fitbit account or create a new one for free.

Register on Fitbit Studio as a developer and agree to the Terms of Service.

Do a happy dance---you're in! You'll be directed to Fitbit Studio once registration is complete.
If you already have Fitbit Studio access, follow these steps to update your Ionic smartwatch with the Fitbit OS Developer Preview 4 firmware:
Make sure you're using the latest version of the Fitbit App for iOS, Android, or Windows Phone; that Ionic is paired to your device via Bluetooth; and that your device is connected to a WiFi network.

Open the Fitbit App to receive an alert about a new firmware update available for your Ionic.

Tap the pink download icon to begin the Ionic firmware update.

After the update completes, select your Ionic from the Fitbit App menu to confirm the device is on Version 27.30.5.16.
Until Next Time
Whether you're celebrating the holiday or not, have an amazing Thanksgiving, friends! We're definitely thankful for all you've done. Follow @fitbitdev on Twitter and join our Fitbit Community Forum to keep in touch, 24/7. Curious to see the amazing work Fitbit Developers have done so far? Keep tabs on the #Made4Fitbit Twitter hashtag.